Video
Author:

Mitchel L. Zoler, PhD
NEW ORLEANS – Elderly hypertensive patients treated to a systolic blood pressure of 130 mm Hg had less white matter disease progression than...
Daily News Podcast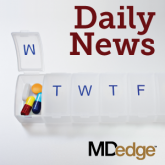 Amlodipine may be preferable for lowering blood pressure in black patients.
Video
Author:

Mitchel L. Zoler, PhD
NEW ORLEANS – Dropping aspirin but keeping anticoagulation with apixaban and antiplatelet clopidogrel was effective and associated with less...
Daily News Podcast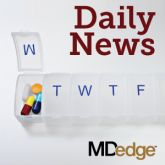 A smartwatch-based algorithm showed 84% positive predictive value for atrial fibrillation.
Daily News Podcast
Overall match numbers are up, but some numbers cause concern.
Conference Coverage
Author:

Bruce Jancin
NEW ORLEANS – Wearable technology hits a milestone with the Apple Heart Study, Dr. Matthew Martinez says.
Daily News Podcast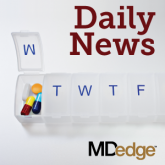 And doctors' prior authorization burden is increasing.
Cardiocast
Also in Cardiocast: Cardiologists generate hefty revenues for hospitals.
Daily News Podcast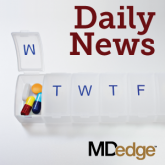 MI and strokes spike during the 30-day period following cancer diagnosis.
Daily News Podcast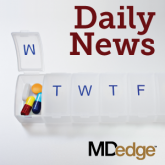 Measles has now been confirmed in a dozen states.
Pages