Article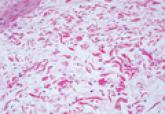 Author:

Heather M. Holahan, BA
Ronda S. Farah, MD
Brian L. Swick, MD
Pretibial myxedema is a cutaneous mucinosis associated with thyroid dysfunction. The differential diagnosis includes nephrogenic systemic fibrosis...
Article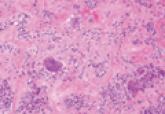 Author:

Ronda S. Farah, MD
Heather M. Holahan, BA
Brian L. Swick, MD
Giant cell tumor of the tendon sheath (GCTTS) is a benign neoplasm that typically presents on the hands. These lesions commonly are seen in the...