Article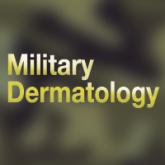 Author:

Jeffrey M. Milch, DO
Nicholas F. Logemann, DO
Protection from UV radiation (UVR) is of paramount importance in preventing skin cancers, the majority of which occur on sun-exposed areas of the...
Article
Author:

Patrick J. Brown, MD
Jeffrey M. Milch, DO
Chad M. Hivnor, MD
Although basal cell carcinoma (BCC) of the nipple-areola complex (NAC) is rare, it is important for dermatologists to be aware of this potential...