Article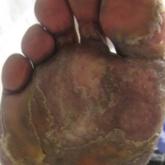 Author:

Morgan Covington, MD
Carly Roman, MD
Farah R. Abdulla, MD
Palmoplantar lichen planus (LP) is a rare variant of LP that is resistant to most treatments. Methotrexate may be a cost-effective option in...
Article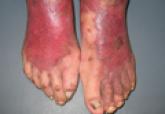 Author:

Syril Keena T. Que, MD
Taylor Defelice, MD, MPH
Farah R. Abdulla, MD
Kaposi sarcoma (KS) is a vascular neoplasm associated with human herpesvirus 8 (HHV-8) infection that can be confused with the clinical and...